All You Need To Know


The Art
The Butterfly People are miniature sculpted figures hand made out of polymer clay, polymer clay is not clay (earth) at all, it is plastic or an oil based plasticine. I began making these particular figures in 2004 primarily as gifts of inspiration.

After being shaped into their desired form, each is hand painted usually with themes pertaining to a certain idea, stereotype, design, or allegory. Others are made simply to celebrate the human form with all of its imperfections. The female forms are my ideal, they may not fit the ideal of the society I currently reside in, but I think a full, healthy body is a perfect one. They are all called butterfly people, to me they are not fairies or nymphs or fantasy things because they are more than that, they are human. They are special beings with an artistic life-force, a part of me inside, not all figures have actual Butterflies on them. Those that do have been farm raised. I use acrylic cases to display and protect my work, some have removable tops, others are permanently sealed. I try and sign all of my works (Pedro Ramirez) however much of my past smaller work is circulating unsigned. These pieces will last indefinitely as long as they are well taken care of. No two Butterfly People are exactly alike, each is "one of a kind". With no boundaries, the possibilities are only limited by the imagination. Some of the Butterfly people are only a couple of inches tall, others much larger, I am not limited by size or imagination but all the pieces here on my site are less than 4" tall (usually sitting). The Butterfly People are always changing, always in constant motion and evolution. As an artist, I put my all into each Person created and they reflect the care, craft, and positive energy that goes into making them.

The Artist



My name is Pedro Ramirez, I'm an artist originally from Norfolk, Virginia and now reside in New York City. Although people know me for my polymer clay figures, my favorite medium is sculpture and ceramics, after being introduced to ceramics in 1999 in high school, I have decided to make a career of it and am currently pursuing my bachelors in this discipline at City College on 137th street. This is not the place for ceramic talk, but my website which is under construction (hopefully to be done early 2009) will be PedroRamirezArt.com. I am a strong believer that everyone should do what they love to do as a career in life even if it is not easy and that when the Universe gives you a talent, a gift, that you must cultivate and build upon it, otherwise it is being forsaken.

Fellow NYC Artists

The right to sell in public places is a second amendment right we all have, if you are an aritst I strongly suggest you join A.R.T.I.S.T. (Artists' Response To Illegal State Tactics) and read everything there that you need to empower yourself and then get your paperwork you need to sell on the streets of NYC. We have less than a thousand members which is astounding! Also I would like to invite you to join the Freelancers Union, many opportunities can be grasped by utilizing this Union for artisans like ourselves.

Accomplishments
2004
Began creating the butterfly people as primitive, beastly, earthy, prehistoric women.



2005
I won a "Presidential Purchase Award" at the student art exhibit at Kingsborough Community College in 2005 for my mouse vase (ceramic), it is now part of their permanent collection. Click on the picture to go to the site.



2006
The next year I was honored again with a gallery award, the piece is not pictured but my name is listed at the bottom: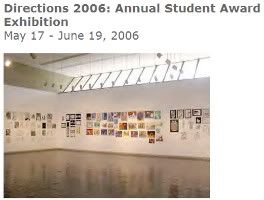 2007
I got to work with the Living Beyond Belief foundation to create a butterfly person for Kenneth Cole which was presented at the National Arts Club in NYC. I was honored for the opportunity to be a part of this because I feel that Kenneth Cole is not just another celebrity designer, he is active and always tries to help spread HIV/AIDS awareness.



2008
Participated in the City College ceramics student exhibition
This is the school I will get my BA from so Im glad Im participating in some way. View a short video of me at the opening talking about a couple of pieces. This is ceramic related more so than butterfly people... nonetheless there it is.

Email: ButterflyPeople@NYCmail.com